How to Leverage Print Embellishments
Any marketer or designer knows that success and customer engagement come from standing out and creating memorable experiences. Print is a proven method of creating strong connections, and one method of intensifying engagement with printed pieces even more is by adding embellishments.
Embellishments are finishing decorative applications added after the actual printing, in the post-press phase of production. Broadly, embellishments include multiple types of inks, from metallics to invisible formulations; specialty coatings; diecutting; embossing and debossing; and various foils.
It's difficult to overstate just how much embellishments elevate a printed product and make it pop. They add an undeniable visual punch — think about a lovely gold foil on a black box, for example. But they also add an extra dimension that takes a box or a book cover from the strictly visual to a fuller sensory experience. When you touch an embossed card, read a car brochure created with scented ink that smells like new leather, or feel the texture of those leather seats thanks to a UV coating, you're engaging with those pieces at a deeper neurological level.
Haptics is a science that deals with sensory experiences, particularly the sense of touch. Studies in the field have shown that when something feels as good as it looks, a larger portion of our brain is switched on and we become more likely to buy. Embellishments create greater ROI.
Available embellishments have proliferated over the last few years and many are now available as digital applications, which lowers cost and turnaround time and makes short runs more affordable. Diecutting, for example, can now be done digitally without the need to create dies. This development also means that many printers now offer these services in-house, for greater convenience and speedy execution.
With all that in mind, here's a look at what's available.
Coatings and Varnish
Coatings are traditionally applied to protect printed pieces. A magazine cover, or a brochure with a glossy coating not only makes the images pop but also serves as a barrier to protect against fingerprints, smudges, or scratches. Coatings also protect the piece as it proceeds through the mail stream.
Most coatings these days are aqueous, or water-based, for maximum environmental friendliness. They come in gloss, satin or matte finishes or a newer option called soft lamination which makes a printed piece feel like velvet. Coatings can be applied to selected areas of a page — known as spot applications — or to the entire page, known as flood applications. A card or book cover with a gloss varnish on the company name or title creates a nice texture when juxtaposed against a matte background.
A recent innovation includes UV curable coating fluids, which dry instantly under UV lamps. Aside from the time savings, it has created eye-catching raised UV applications where fluids are applied in thicknesses that stand in high relief on a page. The technique creates uniquely touchable textures–the scales on a lizard for example, the grit of sandpaper, or raindrops on a window. The applications are limited only by the imagination.
Diecutting
Diecutting refers to a technique in which certain pieces are cut out of a piece of paper or other light substrate. It can be a simple job, such as cutting out the shape of a box or a decorative star, but digital diecutting can produce intricate designs like a filigree pattern.
Traditionally, diecutting is achieved by creating die plates that are pressed into the substrate to cut out the design, or by creating dies in specific shapes to be cut.
In digital diecutting, a laser beam cuts out the desired shape working from a special layer added to the design file. The benefits of digital diecutting include the intricacy of the patterns that can be achieved, and eliminating the time and cost of producing dies and plates. Printers can produce shorter runs more economically.
Embossing and Debossing
Embossing creates a raised pattern in the substrate. It works much like diecutting, but the embossing tool presses a pattern or design onto a page, rather than cutting it out. Debossing depresses the image into a substrate, creating a concave impression.
Embossing and debossing create a great tactile experience. Most of us have seen invitations with embossing on them. Recent developments for embossing include digital presses that can handle embossing inline as part of the printing process, reducing time by not sending the work to a third-party supplier.
Foiling
Foiling adds metallic finishes to a printed piece. It can add an element of luxury and a certain blingy quality that's sure to catch the eye. Many wine labels and packaging products, for example, use foiling techniques to add a touch of glamour and sophistication. Traditional foiling is done with hot or cold stamping. Hot stamping uses heat to apply the foil to selected areas, while cold stamping uses glue to apply the foil.
Foiling today, especially with digital presses, offers a dizzying array of metallic ink colors that create a glittery, foil-like finish and specialty elements such as holographs for decoration or security purposes. Some digital presses can deposit metallic toners as a fifth color, creating previously impossible treatments. Foil can even be applied in variable printing mode in which the treatment and the color change from page to page.
Specialty Inks
Inks have exploded past the basic CMYK or even the seemingly unlimited Pantone PMS formulations. Beyond new options such as scented inks, fluorescent shades, or metallic options, there exists a huge range of security inks that could easily have come from a James Bond movie. Options include biometric inks with DNA tags used to verify if products are real; thermochromic ink that appears or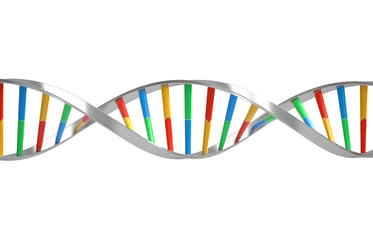 disappears at different temperatures; magnetic inks with tiny iron oxide magnetic flakes that allow a number to be machine read; and infrared inks that are not visible to the naked eye but can be seen under an infrared light.
Each of these embellishment techniques on its own is pretty cool. But when you combine them on a book cover, or high-end brochure, the results can be spectacular. Metallic ink with various textures from raised UV over soft lamination, for example, can really make a piece stand out.
And yet, as varied as embellishments are, they're still in the early stage of what's possible. Equipment and ink manufacturers are constantly developing new formulations, applications, and technologies that will increase the use and affordability of embellishments. It can only get more spectacular.
E
Roger Gimbel
Author's page
In 2001, Roger Gimbel founded Gimbel & Associates, an international consulting firm providing business and market development services, skills training, and expert public speaking in the graphic communications and digital solutions industry. The mission of Gimbel & Associates is to help clients identify new business opportunities and implement leading-edge solutions using expertise in organizational development, technology selection, implementation, and work processes.
Roger oversees a team of Consultants with expertise in sales training, workflow analysis, MicroModeling, multichannel marketing, marketing plans, transactional printing, trans-promotional applications and creative strategies for mergers and acquisitions, business development workshops and seminars.