Muscle Bound Bindery Installs a Hunkeler End Sheet Tipping Machine
MINNEAPOLIS—June 18, 2015—Muscle Bound Bindery, a full-service provider of hard-cover and soft-cover bookbinding solutions, proudly announces the installation of a Hunkeler continuous-style end sheet tipping machine.
This unit allows Muscle Bound Bindery to tip four-page end sheets to the first and last sigs of a book, before all the forms are collated and perfect bound. When the bound book block is cased into the hard cover, the tipped end sheets will allow for beautiful seamless crossovers between the inside front cover and the flysheet. Perfect-bound, hard-cover books with tipped end sheets and finished trim sizes—ranging from 4x4-3/4" up to 11x14-1/2"—are now possible at Muscle Bound Bindery.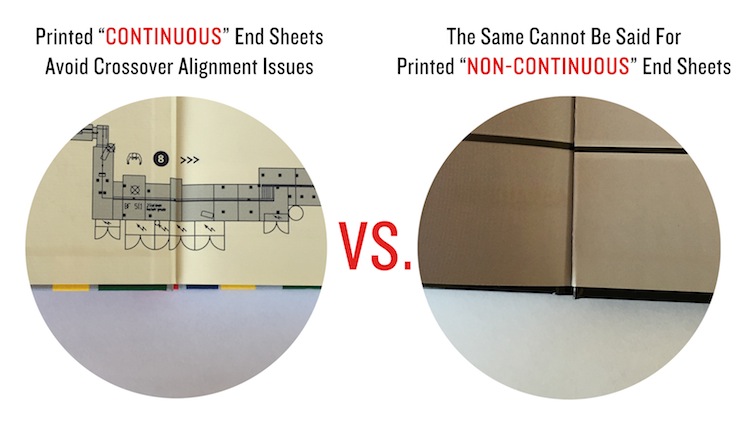 "The number of questions I've received about about continuous end sheets has risen dramatically the past few years," said Heather Cummings, Muscle Bound Bindery's estimating manager. "I'm delighted the time from my official request to installation on our floor was so short, less than half a year."
Mat Browne, Muscle Bound vice president and general manager, also added, "In our January 2015 e-mail, we announced our wish to install an end sheet tipping unit sometime this summer. I think 'June 16' shows a thing or two about our company's responsiveness and ability to listen to customer requests."
About Muscle Bound Bindery
For more than 40 years, Muscle Bound Bindery has been blending bookbinding technology with careful craftsmanship to provide the best-bound books available anywhere. The company's capabilities include side-sewn case binding, adhesive binding (including standard, PUR and layflat Otabind styles), thread-seal binding, folding, film laminating, shrink-wrapping and more.
Source: Muscle Bound Bindery.