Statistics and common sense tells us that it is easier to gain business from an existing customer than gain a new customer. This fact becomes even more top-of-mind at this time, when year-end is coming on quickly. How are you going to make your number?
I grew up in a Strategic Account selling environment. These were complex sales with 12 to 18 month sales cycles. By this time of year, if I wasn't deep into implementation and about to pull the "go-live" trigger, I needed to look to my existing customers to fill my revenue gap.
So, it's time to get your share!
To increase your revenue within existing accounts, target and concentrate your efforts on two or three clients with the objective to develop and implement a "grow our share" strategy. Next, set and communicate a target for growth. "Based on what we know and what we expect to find out, we will grow this account by 40 percent in Q4." Also, rally the troops! To be successful, you will need all of the company resources available to you.
Here a few hints to help you succeed:
What are your customer's greatest needs?—where are they focusing their attention for the balance of the year? How can you align resources to help?
Get your facts. How much do you sell your customer versus what you think they spend? What products and services are you providing? Measure the "white space." Where are your cross-sell opportunities?
Define and document your strategy to penetrate this account. Establish call plans, tasks, completion dates, etc. Hold yourself and others accountable.
Understand which of your current programs are most successful and why? Which are not? Replicate your success and remediate your challenges.
Remove barriers from the relationship that are preventing growth opportunities. What is you greatest source of frustration? Take action.
Understand the competitive landscape. What value can your customer realize by shifting that business to you?
Get in front of your customer at multiple levels. Share your value proposition and make it known that you have engaged all of your company resources to help them close out their year.
Survey your customer. How do they feel about the relationship? Are they loyal and, therefore, willing to refer or recommend you to others in their organization?
Don't lose sight of your goal:
o Increase account penetration and grow your business
o Sell ALL of your companies services: cross sell/up sell
o Present your company as a total solution provider
o Listen, listen, listen to your customer
o MAKE YOUR NUMBER
At Butler Street, we specialize in helping companies grow through key account management and cross-selling into their existing customer base. Our research also reveals that leveraging Net Promoter Score Surveys is the first step to understanding who your loyal customers are and therefore, who are your best candidates for cross-selling referrals. Effective cross-selling builds barriers to exit and has helped our clients dramatically increase their client retention and profitable growth.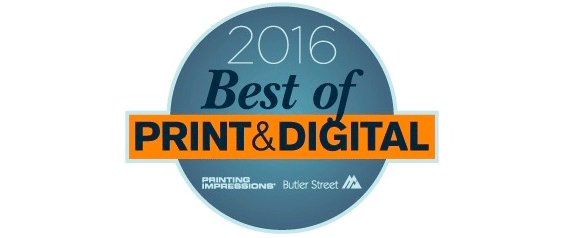 Butler Street, a leading management consulting, training and research firm focused on client and talent development, has formed an alliance with Printing Impressions, America's most influential and widely read resource for the printing industry, to provide the de facto industry standard for measuring customer loyalty through its Best of Print & Digital Customer Survey.
If you are interested in understanding how Net Promoter Score and the Best of Print and Digital can help you grow your business, go to www.bestofprintanddigital.com
Click here to watch the Printing Impressions interview with Mike Jacoutot, founder of Butler Street, and Mark Subers, president of Printing, Packaging and Publishing at NAPCO Media, as they discuss the new partnership program.
E
Frank Costantino
Author's page
Frank Costantino is a Managing Partner at Butler Street, a leading management consulting, training and research firm that focuses on client and talent development. Prior to joining Butler Street, Costantino accumulated over three decades of successful sales and executive leadership experience. His passion for sales discipline and process has driven practical solutions for sales organization development, revenue and operating profit growth.
Costantino has been recognized with numerous sales and sales leadership awards. He has also received top honors from his peers and direct reporting teams in VOA rankings, and has also served on the Advisory Board of Target Account Selling. He holds a B. S. in Business Management from NYIT.