Digital Printing Sales Secrets
Digital printing has been an intrinsic part of the printing industry for over two decades, yet many printers still struggle with finding a successful sales strategy. Even the term itself has gone through various iterations, and the technology has evolved considerably over those 20-plus years.
For our purposes, we'll take a broad view of digital printing, encompassing the first-out-of-the-gate toner technology, followed by inkjet and its incursion into most applications including flexo. Digital technology also has been a game changer for finishing, with raised UV, diecutting, foils, and specialty inks.
While the methods for applying ink to substrate vary, they share some business models and other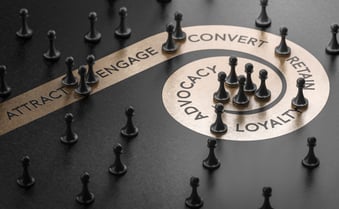 attributes. Digital work is short-run driven and meets quick turnaround times. Variable data techniques personalize impressions by groupings or individuals, marry messages with data, and play a critical role in multi-channel campaigns.
Selling digital's potential relies on consultative approaches that take longer to complete. Conversations and pitches must emphasize outcomes like better conversion rates, higher customer engagement, better ROI, and the role of data in crafting relevant messages. This is very much different from selling volume-driven offset work. Let's look at some approaches that work best to increase sales of digital work.
Understand What Digital Printing Does
This does not mean speeds and feeds. It means developing a deep understanding of what outcomes digital printing enables and what problems it solves for clients. Be comfortable explaining that sometimes fewer impressions cost more per piece but deliver better results. Learn how digital print can enhance a multi-media campaign by driving recipients to websites and PURLs and develop expertise for creating and deploying variable campaigns. Show brand managers how to test market campaigns with small batches of labels, packaging, or posters.
Do Your Homework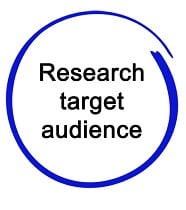 Do a thorough analysis of potential clients. Understand their business, their challenges, their competitors, and their goals. Develop a clear idea of how digital printing applications can help them achieve those goals or major pain points. Then learn their markets. Are clients in retail? Education? Entertainment? Technology? Every vertical has its own dynamics, challenges, trends, regulations, and competitive pressures.
Don't Talk DPI
When you finally get in front of the client, don't talk toner or dpi. Frame discussions about benefits, ROI, customer engagement, response rates, conversion rates, cross promotion, and other results. If clients need to drive response rates, suggest taking 25% of a large mailing and try adding a PURL or a personalized message.
Also, think of corollary products. Retailers may need flyers, but do they also need POP signage printed on synthetic substrates with messages that change weekly or by location?
Partner Up
Think about partnering with a creative agency or an advertising firm. They are always looking for services to make them stand out and digital printing applications likely fit the bill. Partnerships can be effective for reaching multiple brands, increasing repeat business, raising print volumes, and expanding service offerings. Plus, agencies already have a roster of established clients. They understand their clients' businesses and can recognize opportunities for digital print.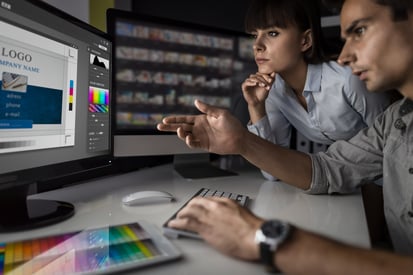 Find the Right Person
Agencies also help with one of the most critical elements of a digital-print sales strategy — connecting with the right people in an organization. The print buyer who looks for the cheapest quote is no longer relevant. Digital printing needs to be sold to creatives, production managers, and marketing managers, often as early as possible in the life of a project.
Use Technology
Digital printing shines at short-run work. An especially effective approach for selling short-run repeat work is a web-to-print system or e-commerce site that eliminates human interventions from transactions and increases margins. A web-to-print system will also generate valuable information about your customers' buying trends.
Digital printing takes a little more time to master but as its share of the printing market is expected to grow, an effective sales strategy is imperative. Gimbel & Associates can provide you with a targeted assessment on areas of potential growth for your business, customized sales training techniques and workflow analysis.
E
Roger Gimbel
Author's page
In 2001, Roger Gimbel founded Gimbel & Associates, an international consulting firm providing business and market development services, skills training, and expert public speaking in the graphic communications and digital solutions industry. The mission of Gimbel & Associates is to help clients identify new business opportunities and implement leading-edge solutions using expertise in organizational development, technology selection, implementation, and work processes.
Roger oversees a team of Consultants with expertise in sales training, workflow analysis, MicroModeling, multichannel marketing, marketing plans, transactional printing, trans-promotional applications and creative strategies for mergers and acquisitions, business development workshops and seminars.